But, sticking to the theme of Sheppard's comments from April, Washington has also cast a wide net in hopes of pairing a more established floor general beside Beal. League sources say they've checked in with Oklahoma City regarding Shai Gilgeous Alexander, San Antonio regarding Dejounte Murray, and Indiana regarding Malcom Brogdon.
Source: Quinton Mayo @ May-Oh? Washington Wizards Newsletter
What's the buzz on Twitter?

Quinton Mayo @RealQuintonMayo
You don't trade the 10 for Malcom Brogdon.
You trade the 10 for SGA, Dejounte (as well as a bunch of other stuff, obviously). – 12:45 PM


CBS NBA @CBSSportsNBA
Russell Westbrook trades: How Malcolm Brogdon, Buddy Hield could fit on Lakers in a hypothetical Pacers deal
cbssports.com/nba/news/russe… – 10:48 AM


Kurt Helin @basketballtalk
Pacers reportedly testing market for Malcolm Brogdon, Myles Turner nba.nbcsports.com/2022/06/14/pac… – 12:30 AM


James Boyd @RomeovilleKid
Should the #Pacers trade Malcolm Brogdon? —> https://t.co/vZpIEIriWS
📸 me pic.twitter.com/nuO4h6ynWn – 5:03 PM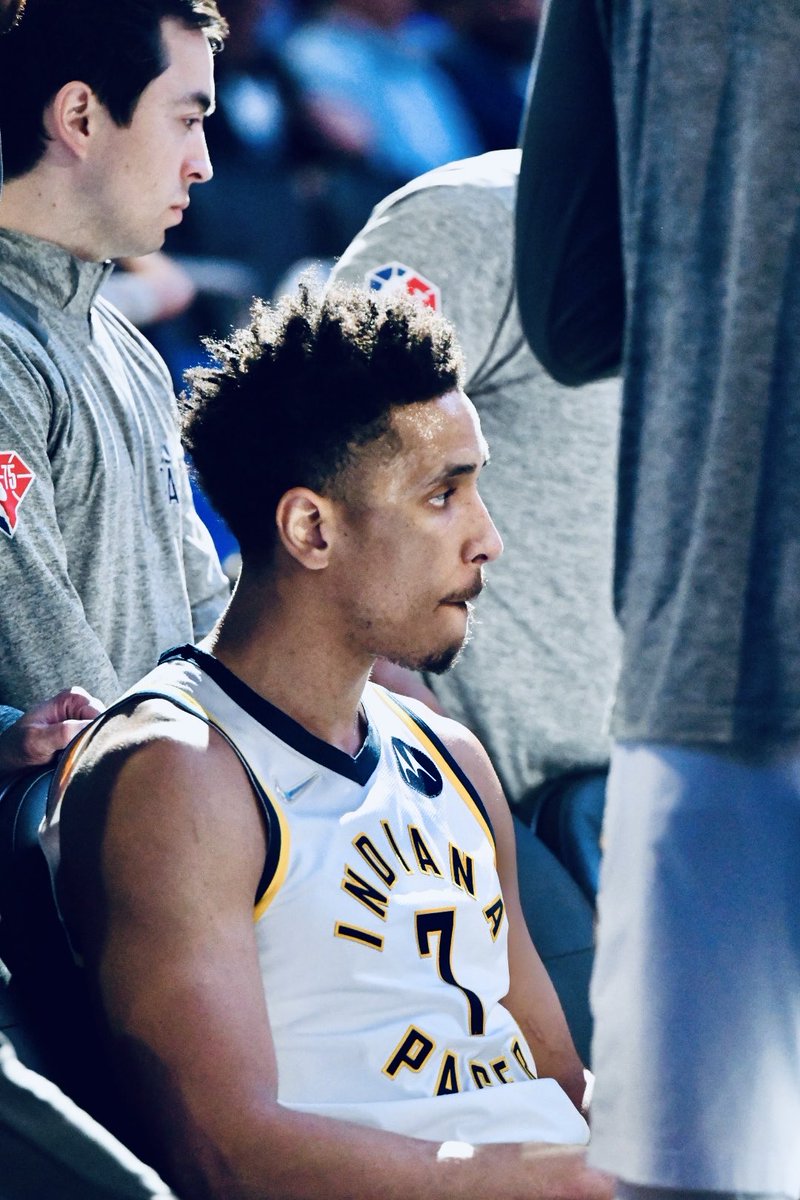 Brandon Rahbar @BrandonRahbar
Pro tip for non-OKC fanbases and blogs: you can stop wasting your time including Shai Gilgeous-Alexander in your terrible trade machine scenarios. – 4:44 PM
More on this storyline
Beal is believed to welcome the acquisition of either three, I'm told. -via May-Oh? Washington Wizards Newsletter / June 16, 2022
Jake Fischer on the Knicks: I do think that's a legitimate landing spot (for Malcolm Brogdon). There's other things out there being talked about that I won't say because I don't believe them to be true. But like, those teams are looking at Brogdon as like a negative value contract right now due to the injury status. -via Spotify / June 16, 2022
Scott Agness: Myles Turner was courtside today to see the Las Vegas Aces play at the Dallas Wings. Former Pacers assistant Tyler Marsh is now on the bench for the Aces, who have a league-best 12-2 record. pic.twitter.com/Ml4iamXZjY -via Twitter @ScottAgness / June 15, 2022